Canadian problem-solution company Calibre Beauté is hoping American women say yes to saying "No." The beauty brand, which launched in Canada in 2012, is based on the premise of reversing storied beauty issues, like lipstick feathering and concealing skin imperfections. "The purpose of the product is to provide a global solution to age-old problems," said Michael McLaughlin, president and chief executive officer of Quadrant Cosmetics Corp., Calibre's parent company. "It has to have high-end quality and has to deliver in a major way to offer great value."
Currently in the brand repertoire are two products a translucent lip pencil called No Bleeding Lips Secret Lip Liner and No Dark Shadows Complexion Enhancer. For its part, No Bleeding Lips, $15, is designed to impart an "invisible edge" around the lips to keep any color or gloss formula in place. No Dark Shadows Complexion Enhancer, $19.99, which entered Canada in fall 2013, launches Stateside today and is available in two universal shades to disguise blemishes and add highlight to the skin.
Sold in about 1,200 doors in Canada, including Sephora and Shoppers Drug Mart, the brand began entering the U.S. in November via 11 Sephora doors. Beginning in May, it will roll out to 325 more Sephora doors in the U.S. as well as 480 Sephora stores inside J.C. Penney. "As we continue to create products, we want to keep it very straightforward," said McLaughlin. "We want them to be problem solving, simple, address universal concerns." Adding that one No Bleeding Lips pencil sells every five seconds in Canada, McLaughlin said he is focused on increasing visibility and in-store presence.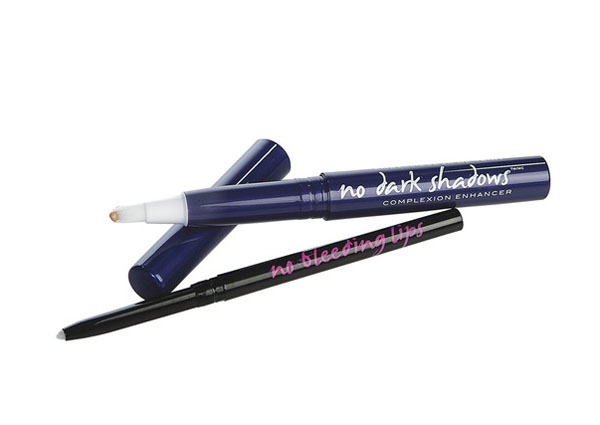 To that end, No Bleeding Lips will launch in Germany, Austria, Italy, France and the U.K. in late spring, and in the fall No Bleeding Lips will enter India, the Netherlands, Australia, Mexico and Brazil. Although the brand would not discuss numbers, industry sources estimate the brand could generate $10 million in retail sales between May 2014 and May 2015 in the U.S. According to McLaughlin, beauty marketing company Viscorpe, based in New Zealand, conceived the "No Brand" concept. Calibre Beauté holds the worldwide license to manufacture and distribute No Bleeding Lips and No Dark Shadows and any new "No" products. The Calibre Beauté portfolio includes marketing and distribution in Canada for Oscar de la Renta fragrance; Trussardi Parfums and Dsquared2 perfumes, as well as Jurlique skin care.