Read on for five ways to dress up your comfiest sweats, so you can wear them for more than just lounging on your couch or running errands.
PAIR COZY PANTS WITH FANCY SHOES
While there's nothing wrong with wearing sweats with sneakers, a low, block-heel pump elevates the overall vibe without feeling too stuffy (you're still wearing track pants, after all). A few other shoe styles that could work here are loafers, ballet flats and platform oxfords. And while we do love a simple tank top under a sleek bomber, you could also swap the jacket out for an office-appropriate blazer—as long as your workplace skews casual. 
CONSIDER UNEXPECTED COLORS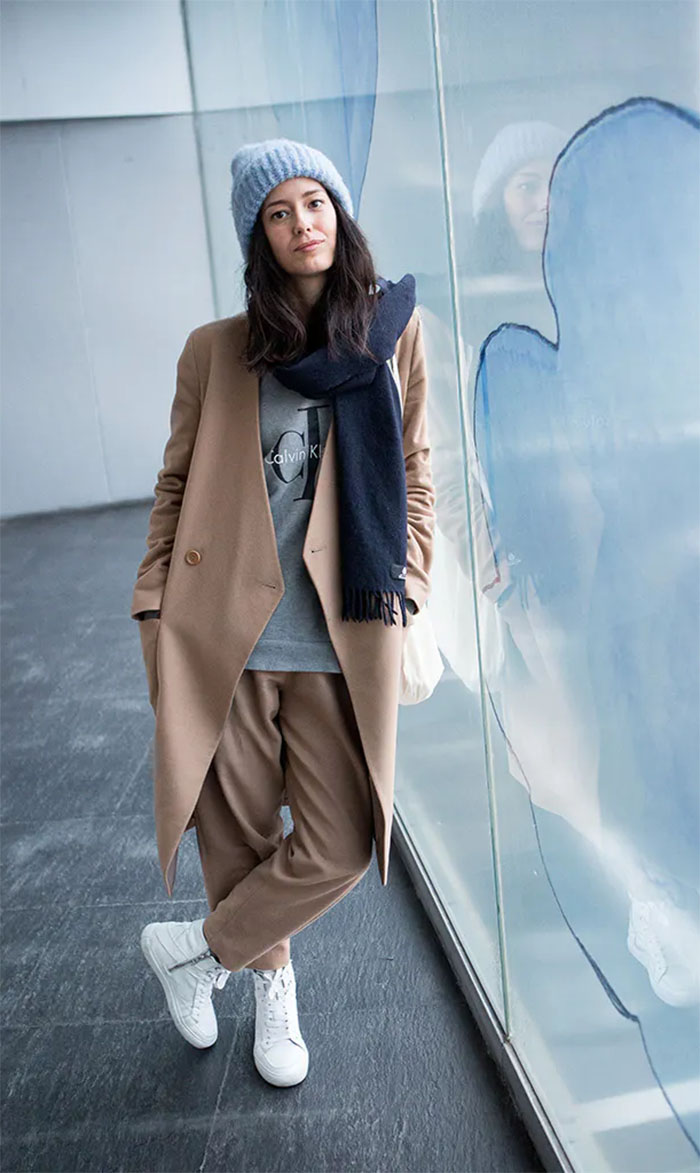 If the previous outfit was work-appropriate (again, depending on your job), this was one made for weekend events. The majority of your loungewear collection is likely made up of blacks, navies and heather grays. But try to look beyond those usual suspects. Instead, go for sweats in luxe shades of camel or ivory, both of which feel ultra-chic and—since they're not seen as frequently—don't appear to be glorified pajamas. 
OPT FOR A MONOCHROME ENSEMBLE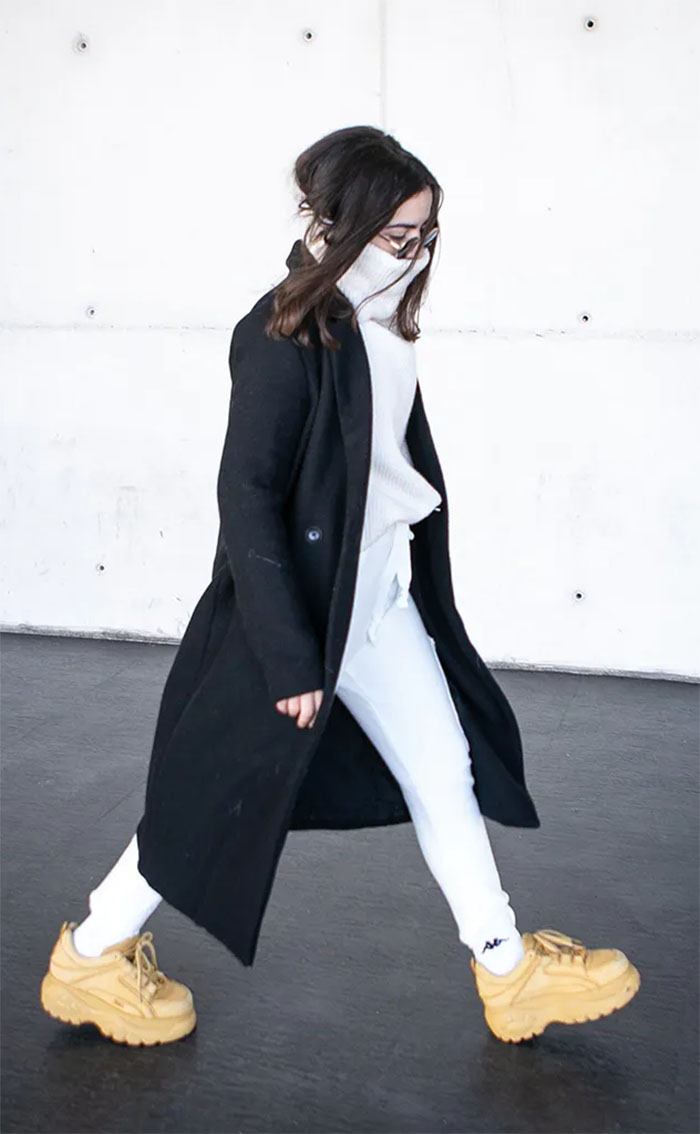 Another day-off option, this outfit employs a trick we've used for pretty much any outfit. Dressing in the same color from head-to-toe (or at least for the base of your look) is an easy way to nail a sleeker and more streamlined silhouette. Something to keep in mind with this type of jogger: Since your pants are typically pretty tight around your ankle, this is an ideal opportunity to show off a fab pair of shoes. If you're keeping it casual, we'd recommend going with something streetwear-inspired, whether that means a chunky dad sneaker or a cool pair of high-tops. 
THINK BEYOND JOGGER SILHOUETTES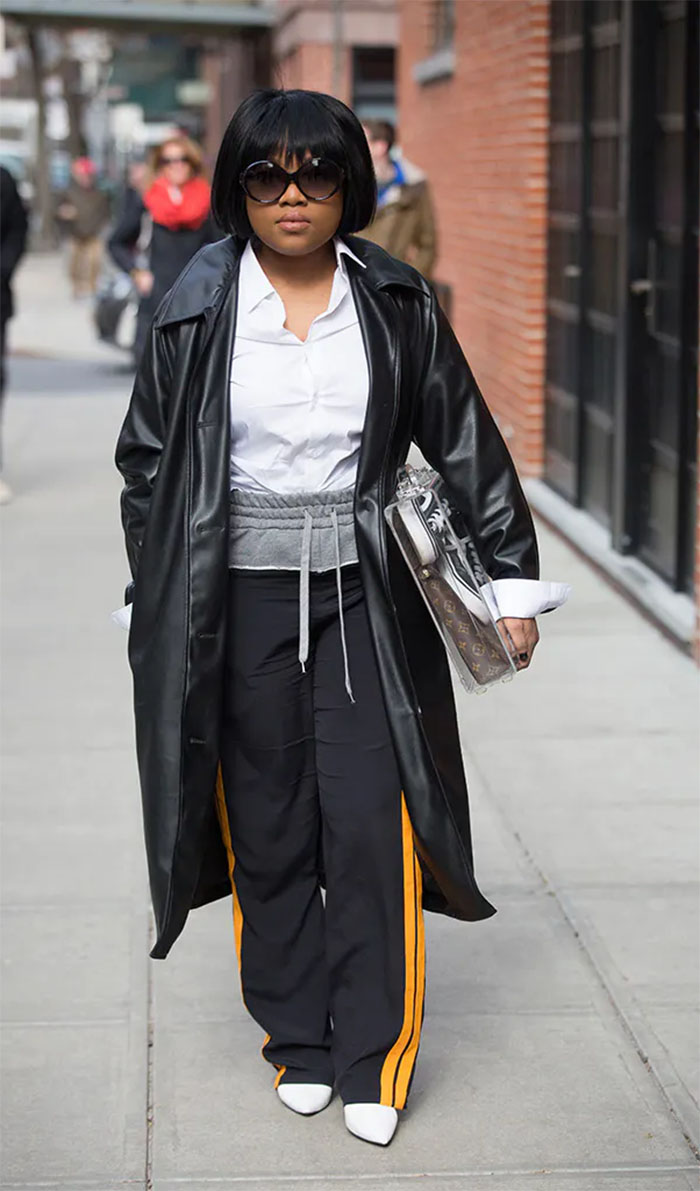 Joggers might be the first style that comes to mind when you think about cozy pants that are appropriate for a public appearance. But, alternatively, a wide-leg sweat with a drawstring can be dressed up pretty easily—another great option for more creative offices. Just style them as you would any other pair of wide-leg trousers (we're partial to a tucked-in button-down and a polished heel for the ultimate leg-lengthening effect). Just make sure that your waist is well-defined, so your silhouette doesn't drown under all that fabric.
STYLE CASUAL PANTS WITH LUXE ACCESSORIES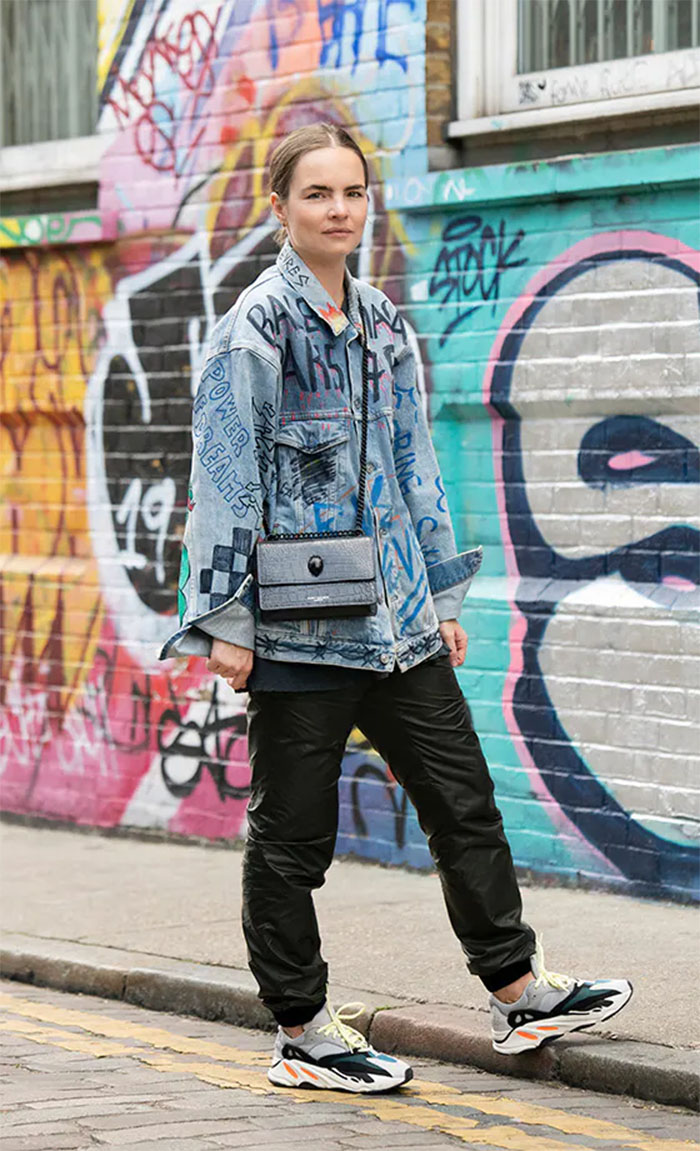 Like the monochrome look, this tip works for basically every outfit in your closet: Use attention-grabbing accessories to elevate low-key separates. Here, it's a ladylike shoulder bag with a chain strap and luxe croc material that takes your simple sweats to new heights. Add on an oversize denim jacket and clunky sneakers, to really nail that cool uptown-downtown contrast. This one is a bit too relaxed for even the most low-key offices, but it's an awesome shopping/brunching/coffee date look.