Of course, refreshing our wardrobes is another annual fall activity we can't wait to dive into.
Here, are 15 fabulously chic and easy September outfit ideas to inspire you all month long.
1. Make Your Face Mask Part of Your Outfit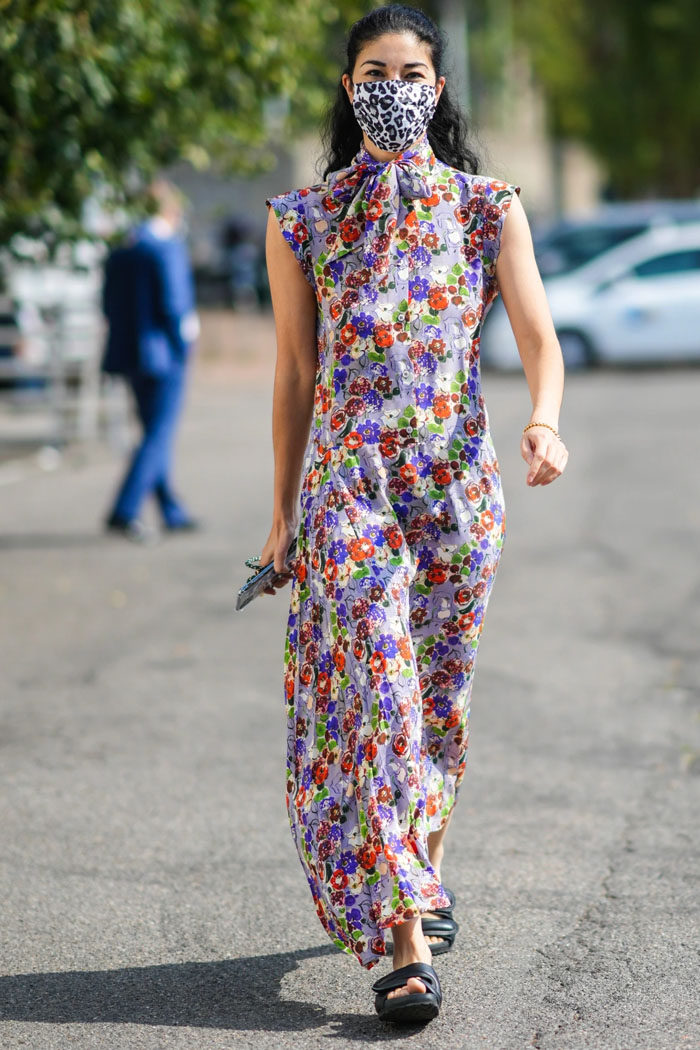 You can't go wrong with a plain blue or black, but opting for a fun color or print instead can help make your face mask actually feel like part of your outfit. Play around with mismatched prints, like the leopard spots and floral above, or go for a coordinated look by matching your mask to your dress or accessories.
2. Belt a Cardigan Over Your Dress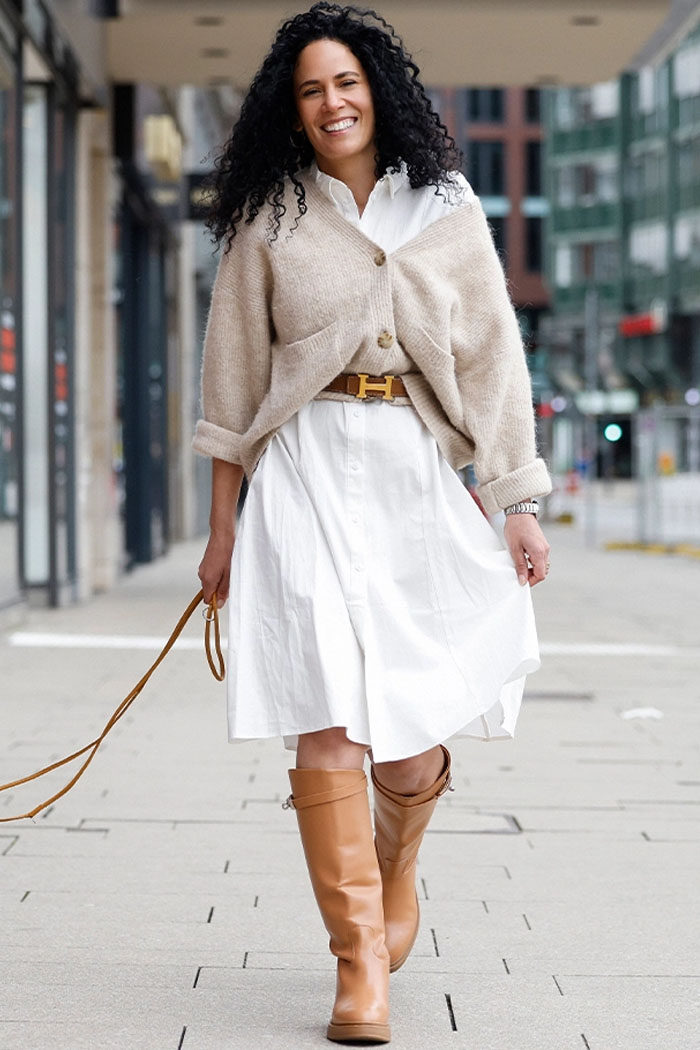 Layering a cozy knit over a flared dress can look a little bulky. Add a leather belt, though, and you're good to go. Tuck the front of your sweater into the belt itself, then leave the rest hanging loose to give your silhouette a bit more shape without sacrificing comfort.
3. Don't Put Away Your Linen Pieces Just Yet
Transition your Coastal Grandmother summer favorites to fall by pairing them with darker neutrals rather than shades of white. Brown or black linen will keep you looking and feeling cool as we slowly (but surely) head into true autumn.
4. Embrace the Tent Dress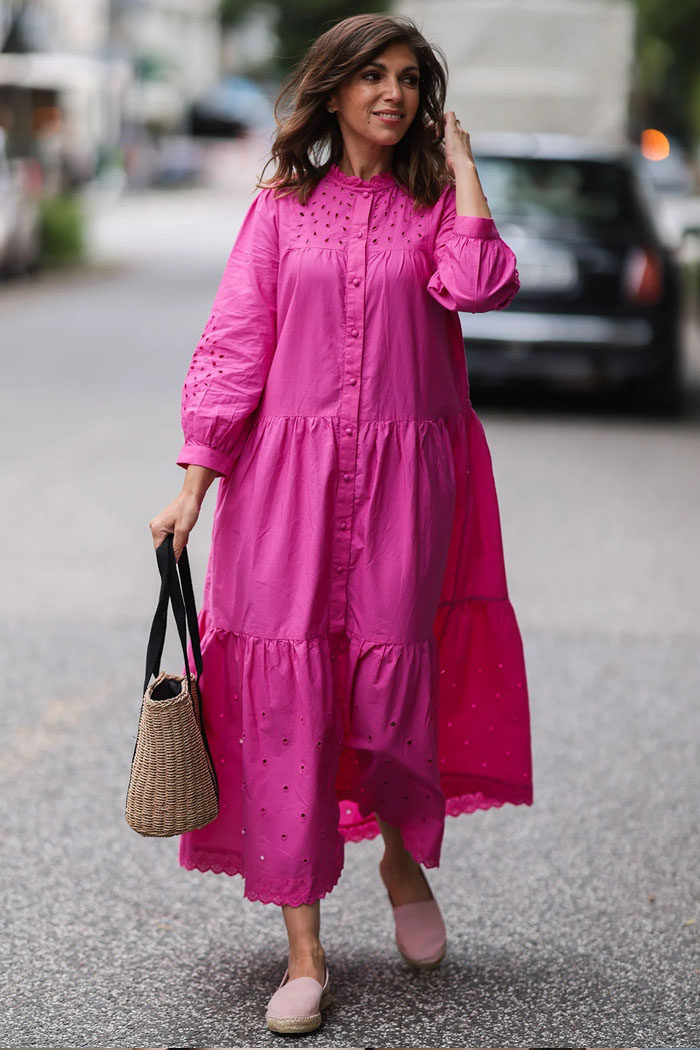 If you haven't already jumped on this oversize frock trend, now is a perfect time. Two things to keep in mind: Opt for a midi or mini length to avoid looking like you're wearing a literal tent, and keep your accessories sleek and minimal.
5. Pair Chunky Jewelry with Tailored Staples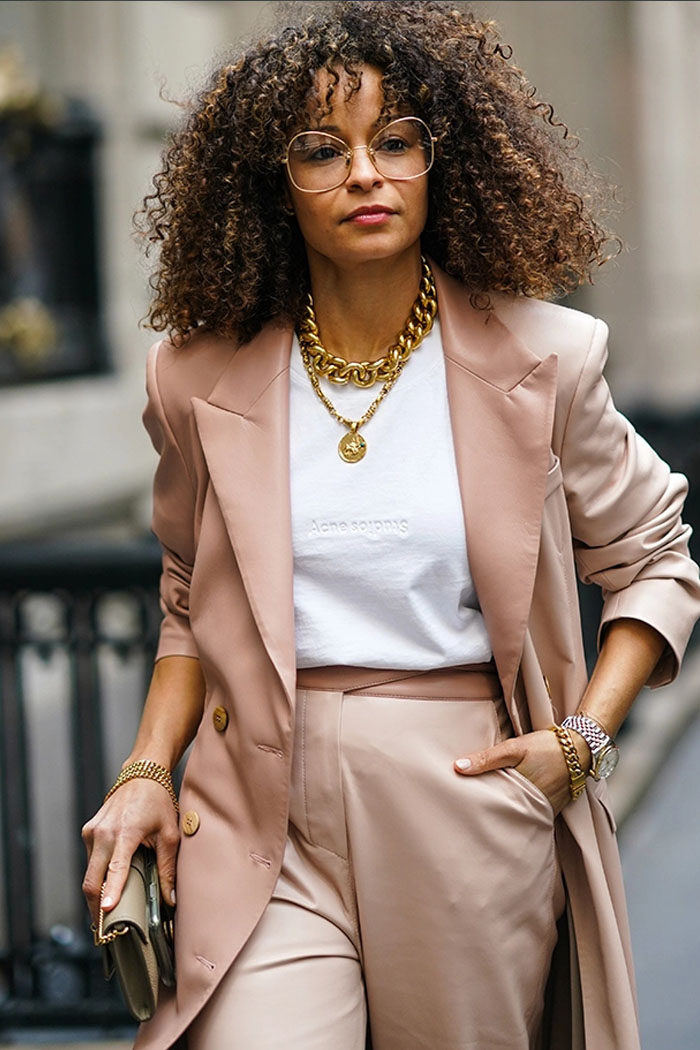 Tone down the office vibes of a sharp blazer or tailored suit by piling on gold statement jewelry. Now all you need are some easy sneakers and you're ready for any stylish weekend event.
6. Try a Floral Jumpsuit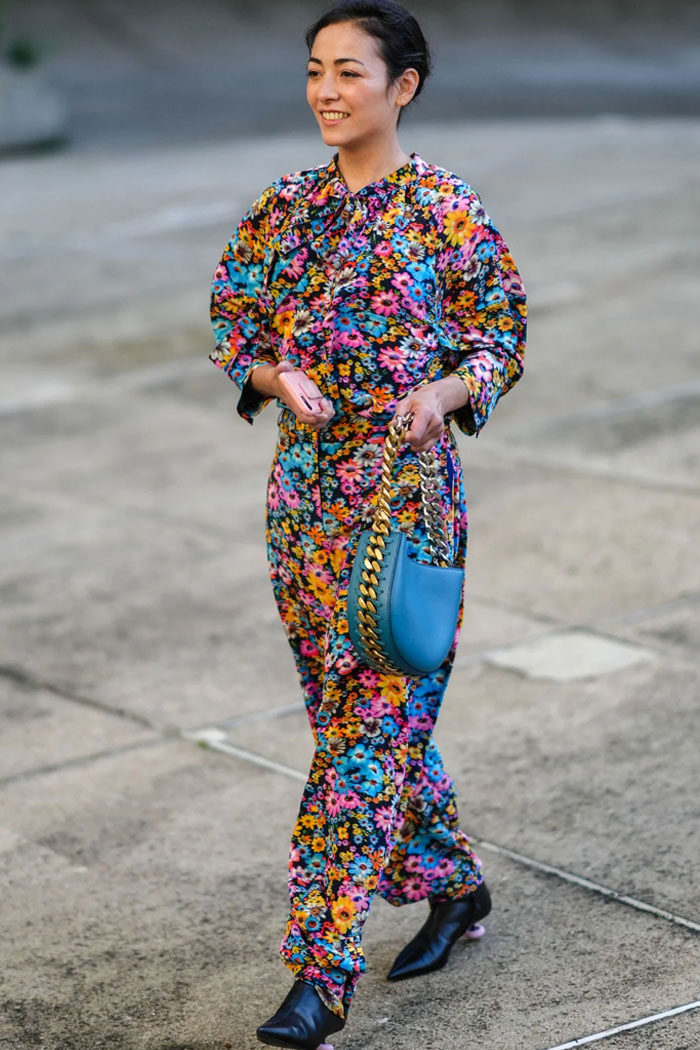 Boilersuits and jumpsuits have been growing in popularity for a few seasons now, but the best way to rock one this fall is with a bold floral print and coordinating solid-colored accessories.
7. Play with Proportions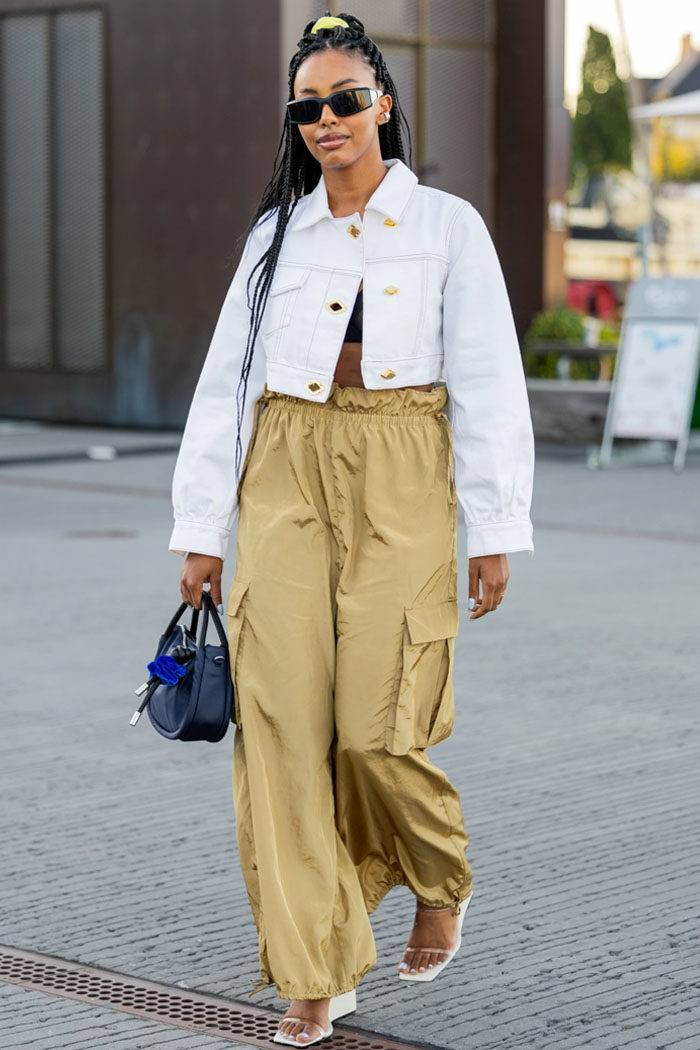 Voluminous parachute pants are trending, and while you could pair them with a sleek bodysuit, a more fashion-forward approach is to opt for an oversize top as well. The key to making this combo work is to maintain some distance between the two pieces, meaning your top or jacket should hit right at the top of your pants or even show a little midriff.
8. Dress Up a Simple LBD with Standout Accessories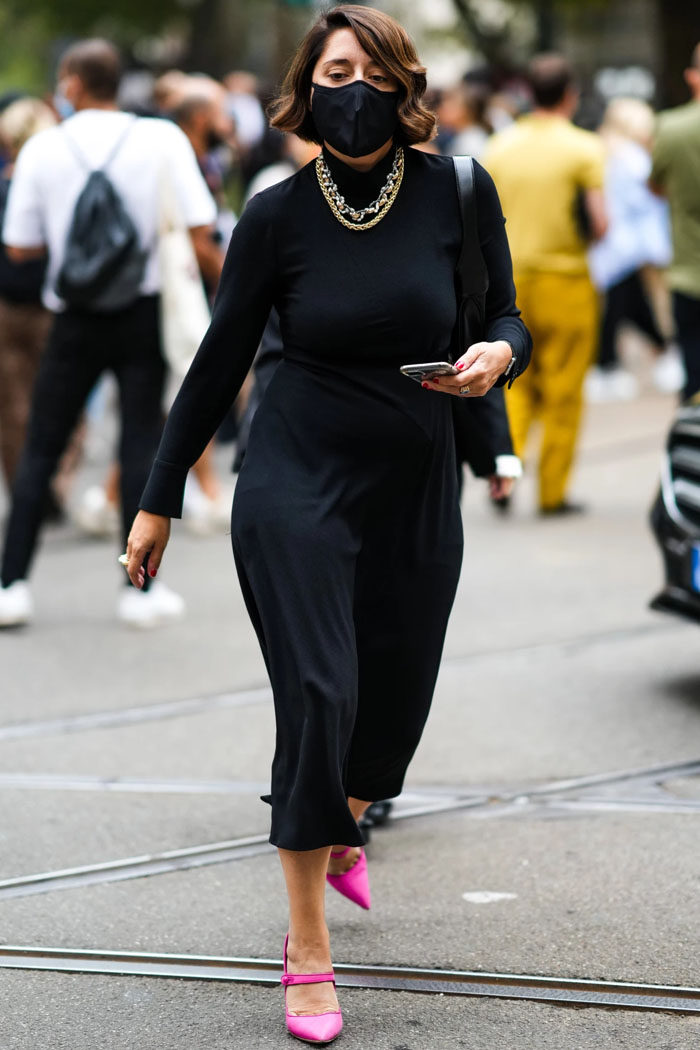 Transform a simple black frock from basic to fabulous with the help of a few chunky chain necklaces and Barbie pink shoes. Of course, you could also opt for oversize statement earrings, animal prints, or any other accessory that demands the spotlight.
9. Wear a Trendy Sweater Vest as a Shirt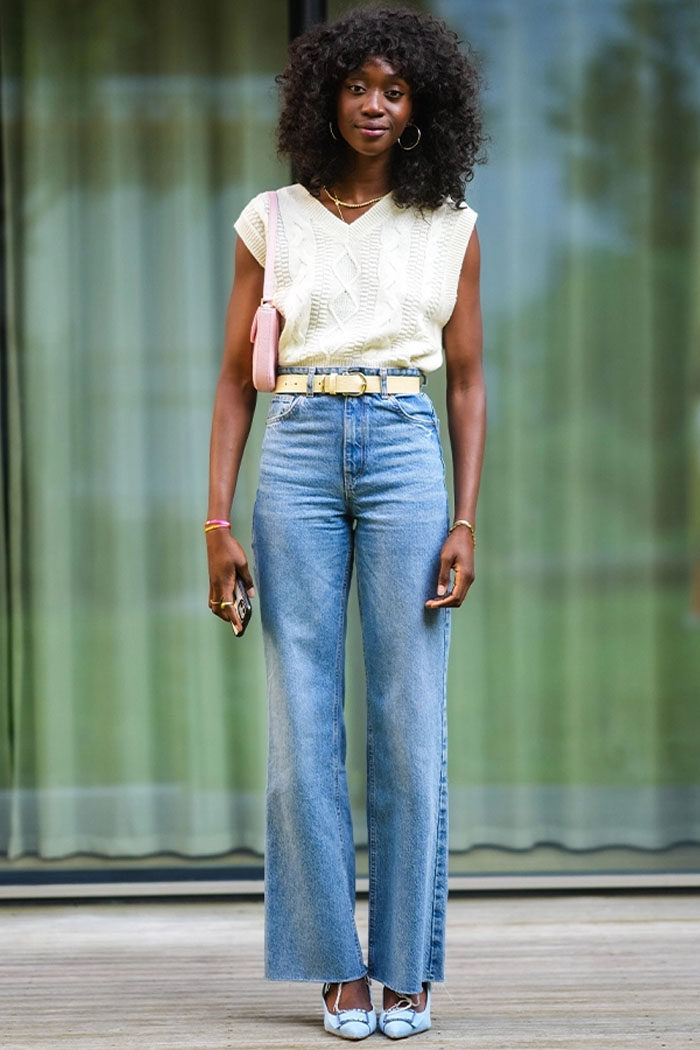 When you hear the term "sweater vest," you likely think of Doug Funnie or a nerdy professor layering a cable knit version over a collared shirt or tucked into trousers. But the 2022 version is way cooler than that (no offense, Doug) and looks best when worn solo as a shirt itself. Add a pair of leg-lengthening flared jeans to the mix and you'll be good to go.
10. Try Barbiecore for Fall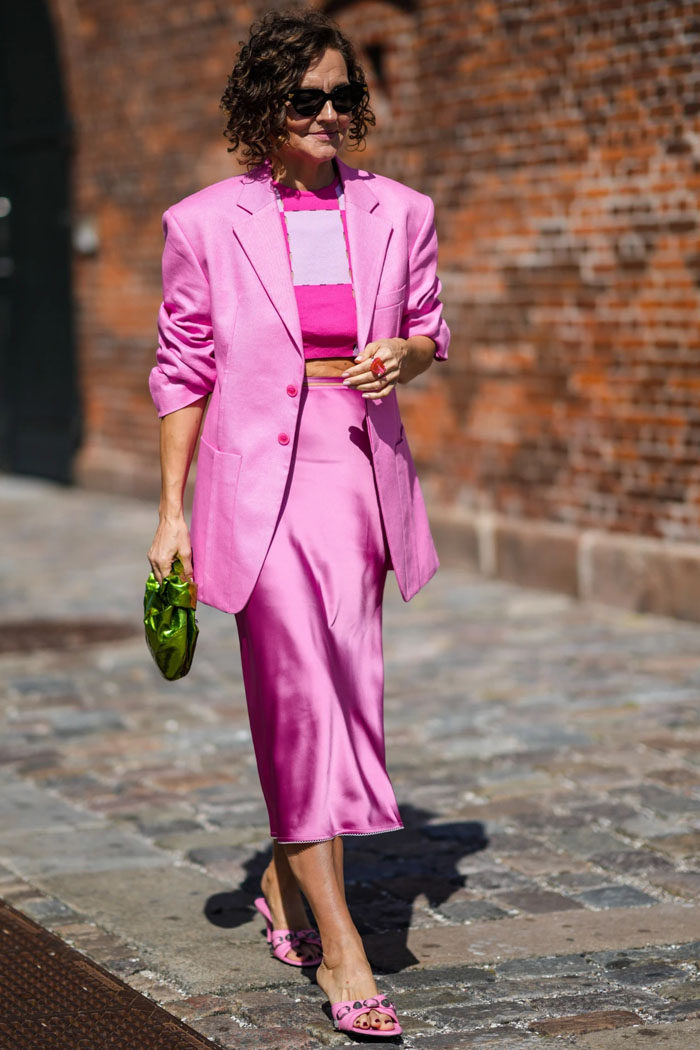 Barbiecore was one of the biggest trends of the summer, and while hot pink pieces will definitely keep going strong well into autumn, the silhouettes will be quite different. Instead of party-ready Barbie, think more office-appropriate Barbie with blazers, trousers, oversize knits, midi skirts, and button-up shirts replacing minidresses and crop tops.
11. Try a Coordinating Knit Set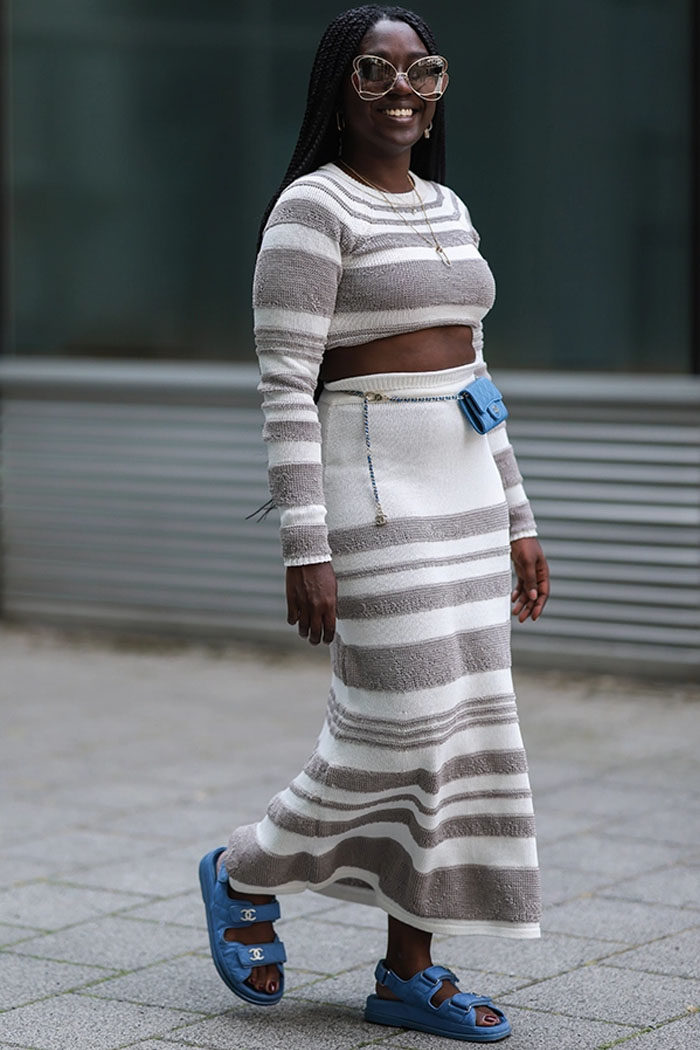 Matching sweaters and knit skirts or cardigans and cashmere pants are by far the comfiest and chicest way to dress this fall. (Especially if you let a little midriff show in between the two.)
12. Embrace '70s-Era Accessories
Chain belts, silk hair bandanas, and rhinestone hoops all give off major Disco vibes (especially when worn together). But if you pair them with modern staples, like sleek bodysuits and cargo pants, they suddenly feel super fresh and less like a costume.
13. Wear a Bucket Hat Like a (Stylish) Adult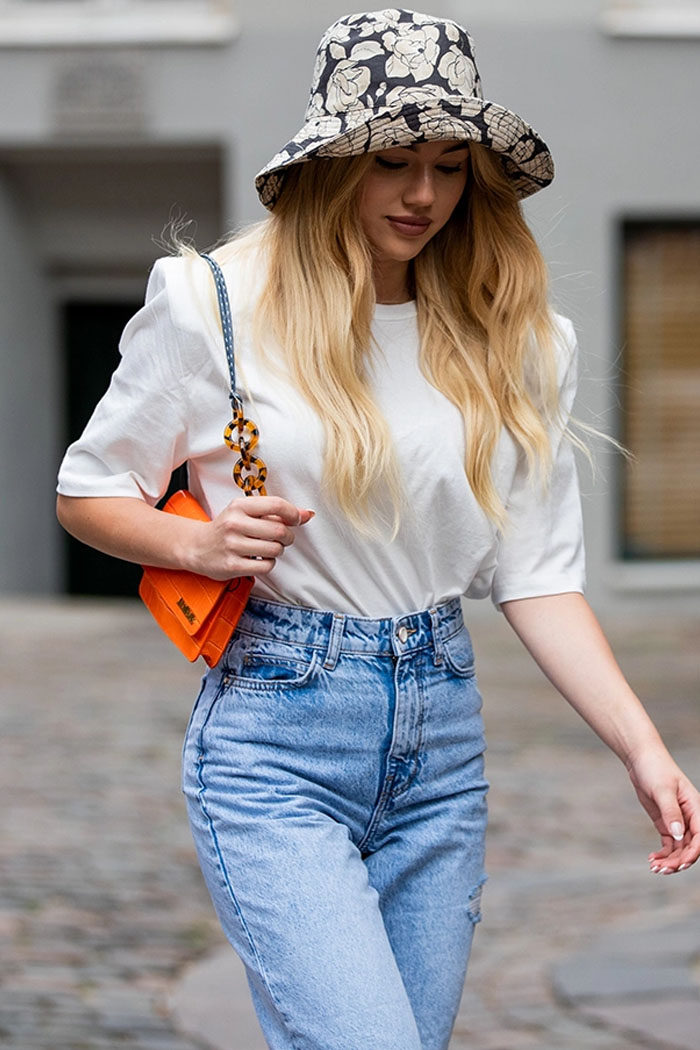 This '90s style is back once more, but rather than reach for a Kangol bucket and baby tee, try a Cottagecore twist on the trend. Opt for hats with a slightly wider brim that features florals, gingham, and pastel hues. As for the rest of your look, lean into the English countryside vibes with a puff-sleeve blouse or dress and loose waves or curls.
14. Let Rachel Green Be Your Fashion Muse (Again)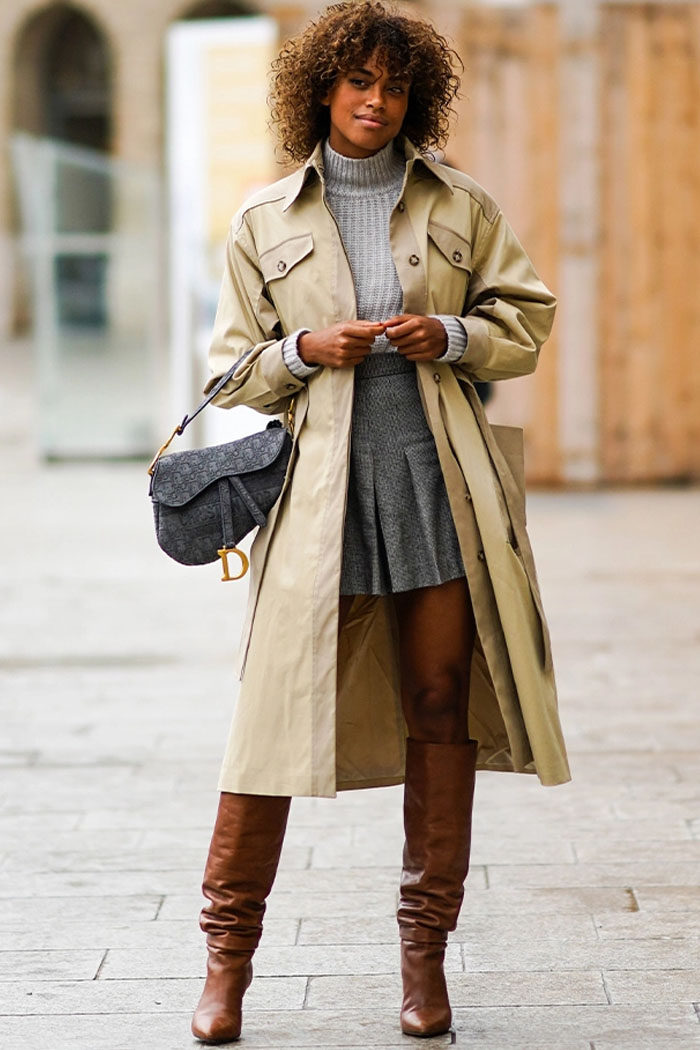 Both '90s fashion and Friends nostalgia is in full swing this fall, so why not combine the two and use the show's most stylish character as your sartorial inspiration? Tall, slouchy boots, pleated mini skirts, gray sheath dresses, and, of course, hair that's full of body and bounce are as chic now as they were when Rachel first wore them.
15. Knot a Sweater Across Your Body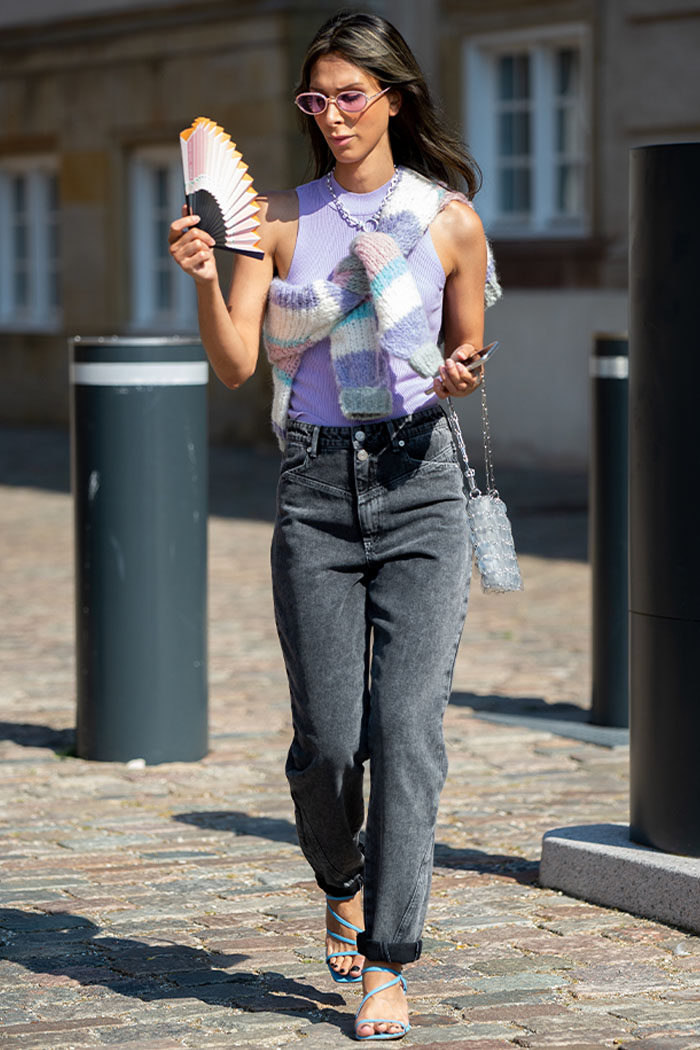 Tying a sweater around your hips isn't all that flattering and draping one over your shoulders can feel a bit too preppy for some. The solution? Go for a crossbody effect and knot your pullover across your front instead.