Having been a Victoria's Secret model, Miranda Kerr is no stranger to stripping off for stunning photos and now she's revealed how she keeps her figure at its best.
The mother-of-one makes sure she's allowed a few treats during the day, so it's not all about cucumber, celery and lettuce (PHEW!).
Miranda doesn't deprive herself of things like muffins but makes sure they are of the healthy variety for snacks.
She explained: "I live by the philosophy of 80/20…meaning I eat healthily 80 per cent of the time and indulge 20 per cent of the time."
The brunette beauty also tries to eat as clean as she can and is a fan of making her own health drinks and guilt-free snacks . She said: "For an everyday treat, I cook gluten-free muffins with blueberries and chia seeds.
"I enjoy so many superfoods such as noni juice, which is one of the key ingredients in my skincare line Kora Organics.
"I also make my own superfood smoothie with maca powder, acai powder, spirulina, cacao powder, coconut oil and chia seeds, which is alkalizing and nutrient dense."
Miranda – who has a four-year-old son, Flynn, with her ex-husband Orlando Bloom – also credits enjoying outdoor activities with the youngster, as well as hitting the gym, in helping to maintain her slender physique.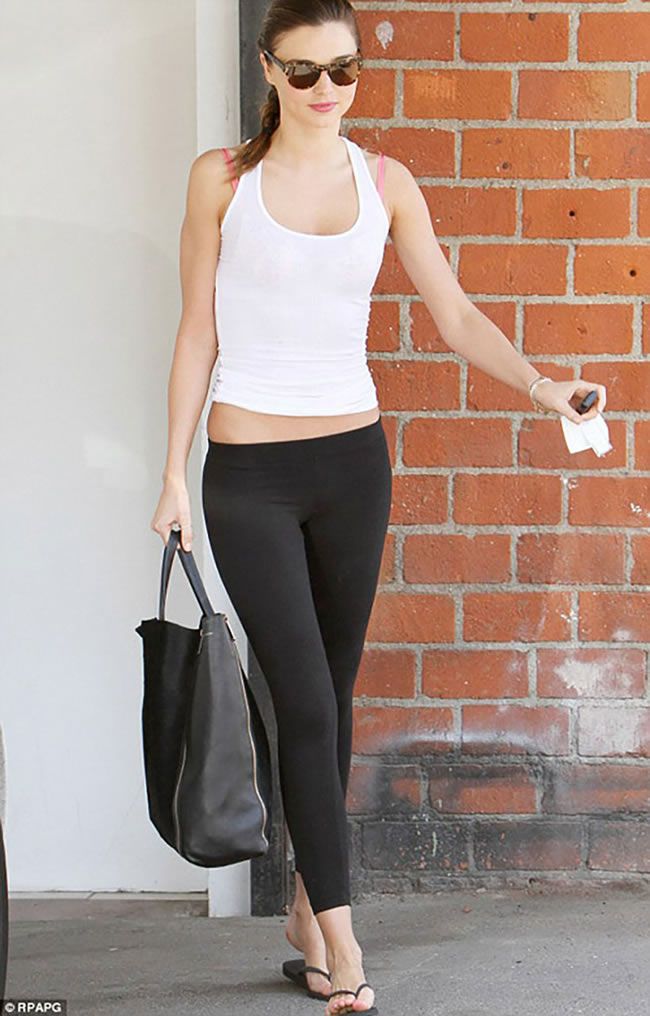 She told MailOnline: "It's a combination of either yoga, pilates, resistance training or something with my son such as hiking or riding our bikes. I also like jumping on the little mini trampolines too; it's a really good way to stimulate the lymphatic system and it lifts your moods."