Let me kiss you, Kate Moss!
One Direction member Harry Styles stepped out Tuesday night to attend a very special event at Annabel's nightclub in London. As it turns out, the 20-year-old singer was able to sit next to the one and only Moss for part of the evening.
Wearing a pink polka-dot dress with a pink feather shawl, the supermodel leaned in for a friendly kiss as she arrived to take her seat next to Styles. They would later separate when Moss decided to guest DJ at the film's after party.
The pair was both in attendance to support the release of A String of Naked Lightbulbs, a documentary film that explores the prestigious London member's only club. An innocent evening out comes one day after the 1D member suffered a minor injury while filming his new music video.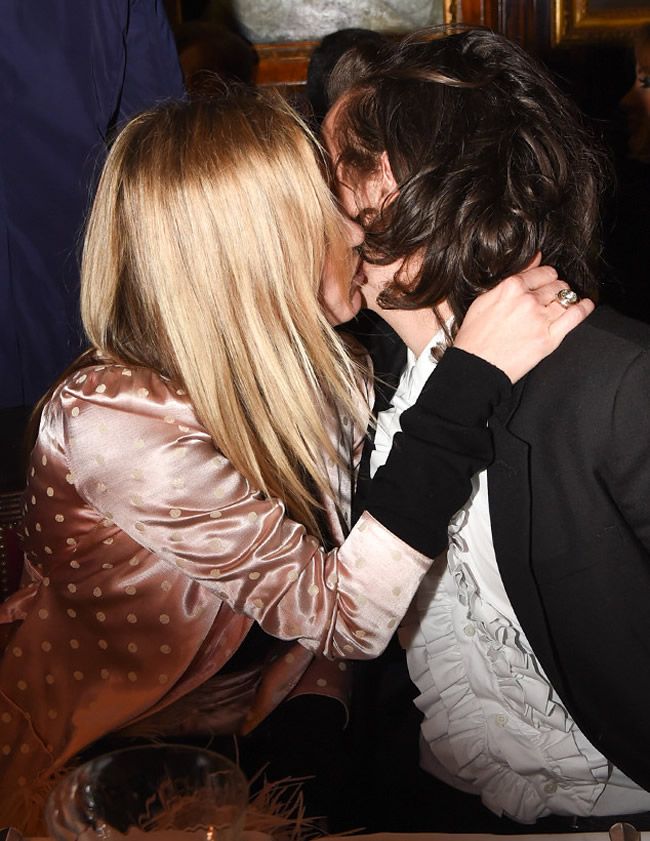 As cameras rolled at London's Natural History Museum pop-up rink Monday night, photographers captured the singer taking a nasty tumble on the ice. An ambulance crew even arrived to make sure Styles was okay.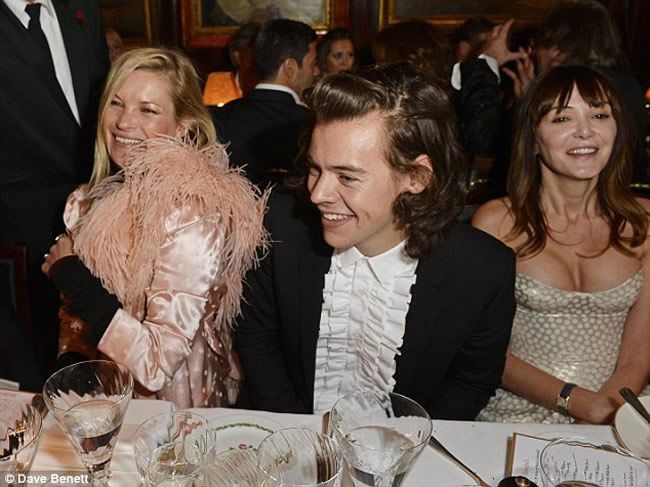 But before Directioners get too worried, he updated fans on his condition by tweeting, "Fell over on purpose didn't I." As if we needed further proof that the singer was okay, fans were buzzing on social media that Styles and Louis Tomlinson were hard at work Tuesday afternoon filming more scenes for the upcoming project. Eyewitnesses saw the two filming in Hyde Park as they drove classic cars around town.