During the Jared Needle and Voss Productions party deejayed by Jeremy Blacklow at the Dream Downtown Hotel penthouse, Jenner showed up to check out Candis Cayne's performance. She came with six girlfriends and was sporting a big smile due to the cheering crowd that greeted her.
(With the release of the Vanity Fair story, Caitlyn has chosen to identify publicly as a woman and E! News will refer to her using female pronouns. In stories published before that article, she was referred to as Bruce Jenner and male pronouns were used.)
"Everyone started chanting, 'Caitlyn, Caitlyn,'" a fellow party-goer tells E! News. "She got up and waved and smiled at everyone."
Candis got a chance to say hello to Caitlyn while she was filming on the balcony for her new reality show, I Am Cait. Cayne talked about getting to know the 65-year-old reality star during her set and dedicated the song "I Am a Woman" to her.
"Everyone was cheering and then Caitlyn got up and took some selfies," the source said.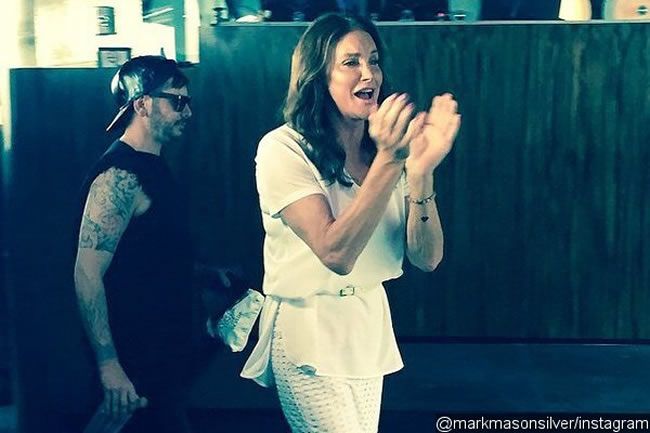 Caitlyn, who wore a white dress and her hair down in loose waves, watched the performance from a VIP, roped-off area. During "I Am a Woman," Caitlyn made it rain money on the partygoers. She left shortly after the show ended with her friends.
This is a big public appearance for Caitlyn, who as of late has remained slightly much under the radar since introducing herself to the world on the cover of Vanity Fair. Seeing her attend such a large event like New York City Pride hopefully means we'll be seeing a lot more of her proudly out and about.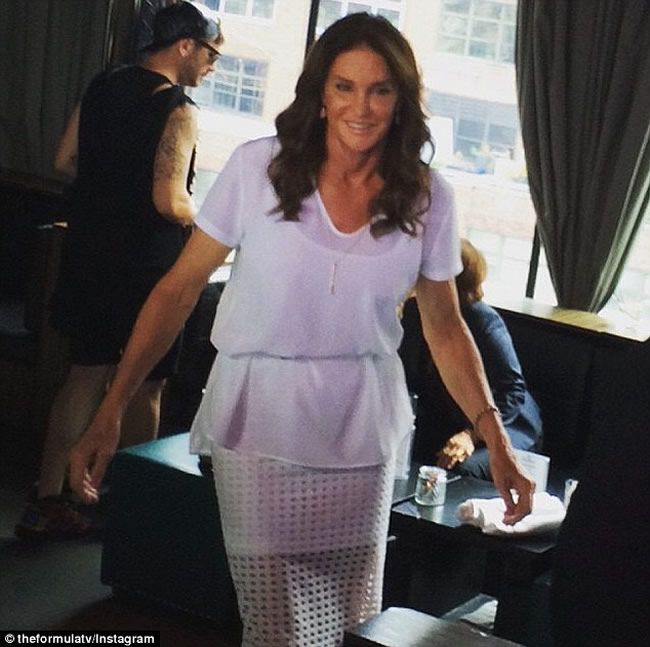 "I'm just going to go live life. I'm going to go enjoy life. I have nothing left to hide. I am kind of a free person, a free soul," she said during her Vanity Fair interview. "[Up] to this point I would wear, you know, Bruce would wear, you know, sweatshirts with hoods on them so paparazzi can't get pictures and all that kind of crap, and I didn't want them to see if my fingernails were polished or, you know, on and on and on. It was just hell. To be able to wake up in the morning, be yourself, get dressed, get ready to go out, and just be like a normal person-that's a wonderful feeling to go through life."