1. Best Rally: Lorde in Monique Lhuillier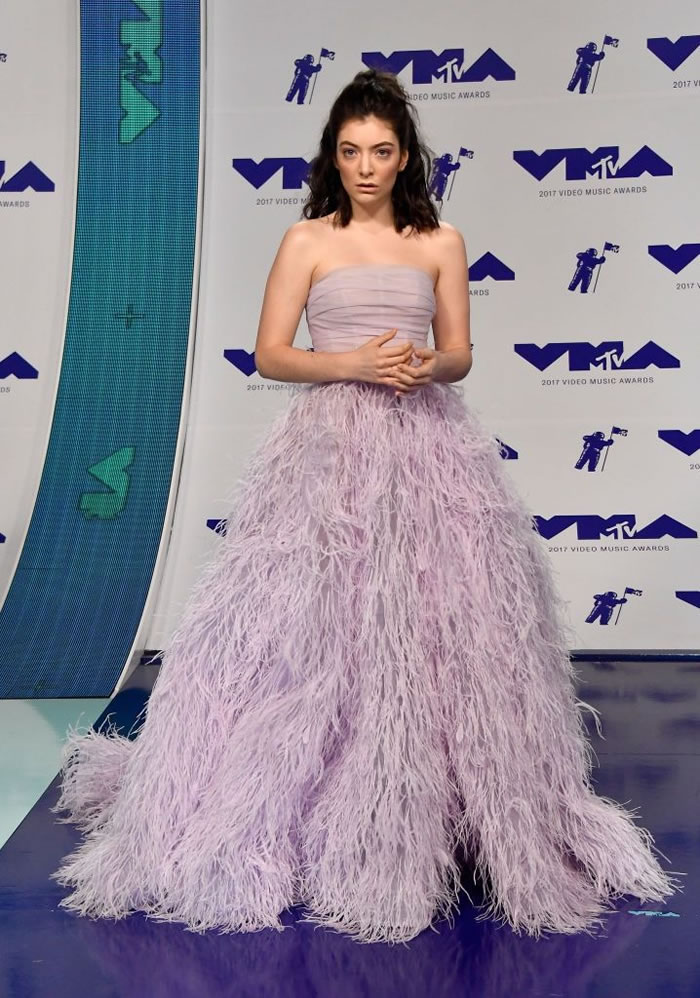 Lorde had the flu — and also performed through it — so she gets high marks for resilience. She doesn't need the boost, though; this is a gorgeous, floaty lilac dream, and such a refreshing change from someone who is most synonymous to us with wide-legged black pants. But maybe that's the marketing genius of it: This is going to guarantee a heavy amount of tweets and headlines giving this the "green light," a reference to her "Green Light" (our personal song of the summer; it's GOLD on the treadmill). We love it when a plan comes together so beautifully on all levels. Now go take some zinc, Lorde.
2. Best Words, But Worst Potential Wordplay: Mel B in Discount Universe by Court justice
We love the empathetic "You Will Never Own Me" on the front of this sequined sheath — especially meaningful in light of her contentious divorce — and if the design shenanigans had stopped there, we'd be on our feet. But if Lorde is going to ride high on a tide of "Green Light" puns, then Mel B and her rump eye will probably get saddled with "Mel B-hind" and "Mel B-ackside" and "Mel B-uttocks" and … we could go on, but it's not going to get any Mel B-etter. What a b-ummer.
3. Most Effortless: Yara Shahidi in Zimmermann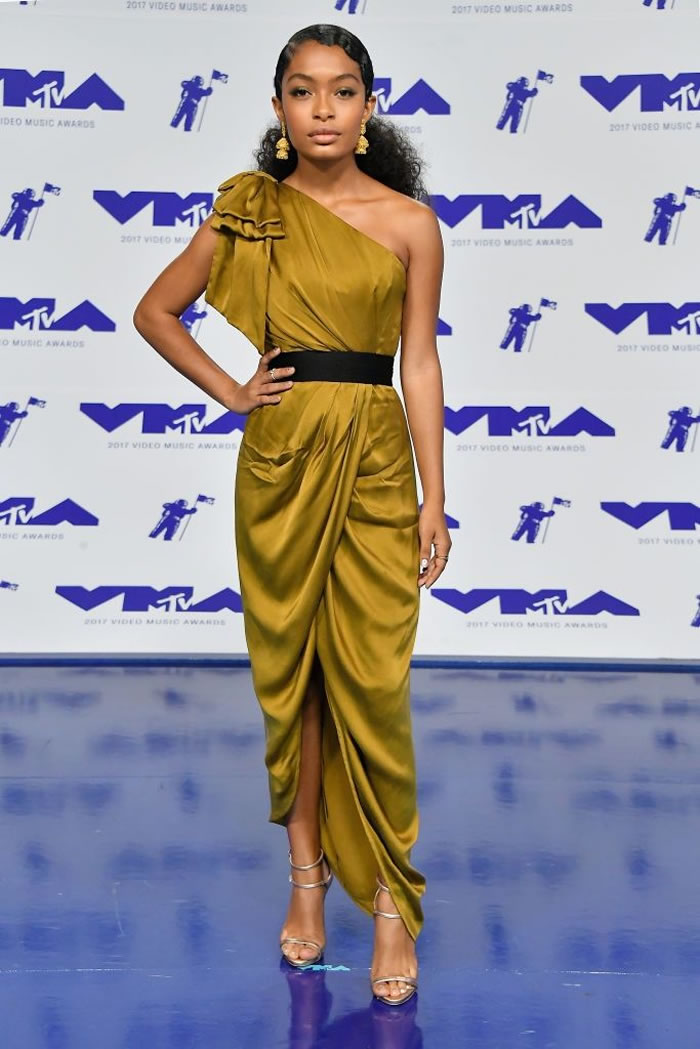 As usual, Yara demonstrates the kind of elegance and poise that women twice her age would be lucky to possess. We know her new show focuses on her black-ish character heading off to college, but she has plenty to teach all of us already.
4. Most Perplexing: Demi Lovato in Zuhair Murad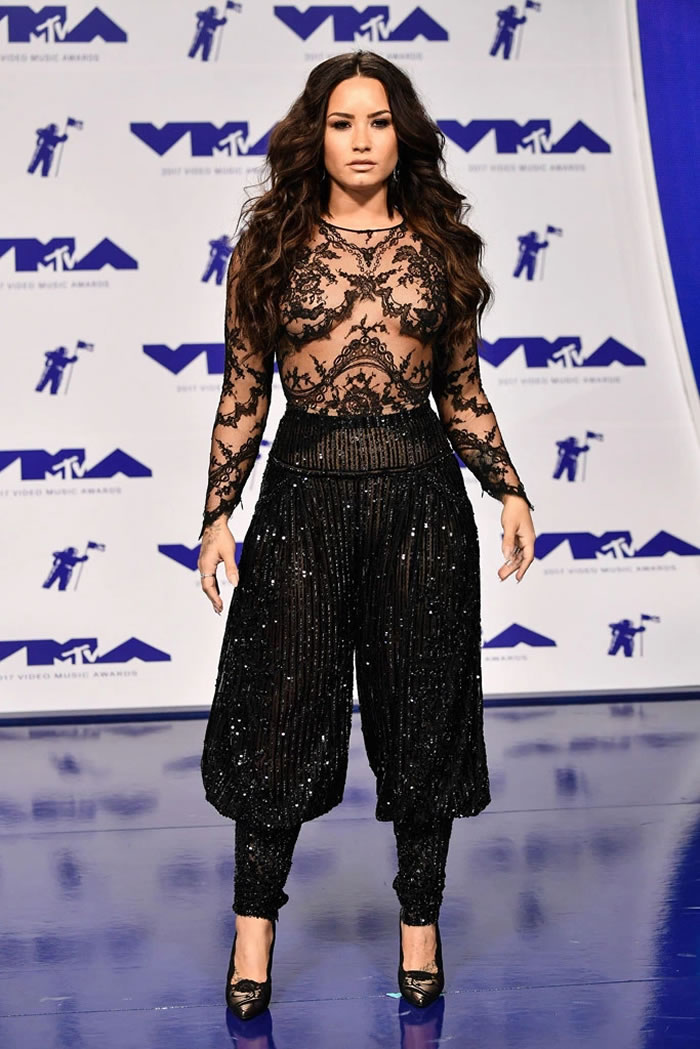 We'd love to know how Demi manages to look both glamorous and silly at the same time, because it seems like quite a juggling act. We're also wondering if the clock clicked over to Hammer Time without us noticing? It's the only explanation for those pants.
5. Best Throwback: Cardi B in Christian Siriano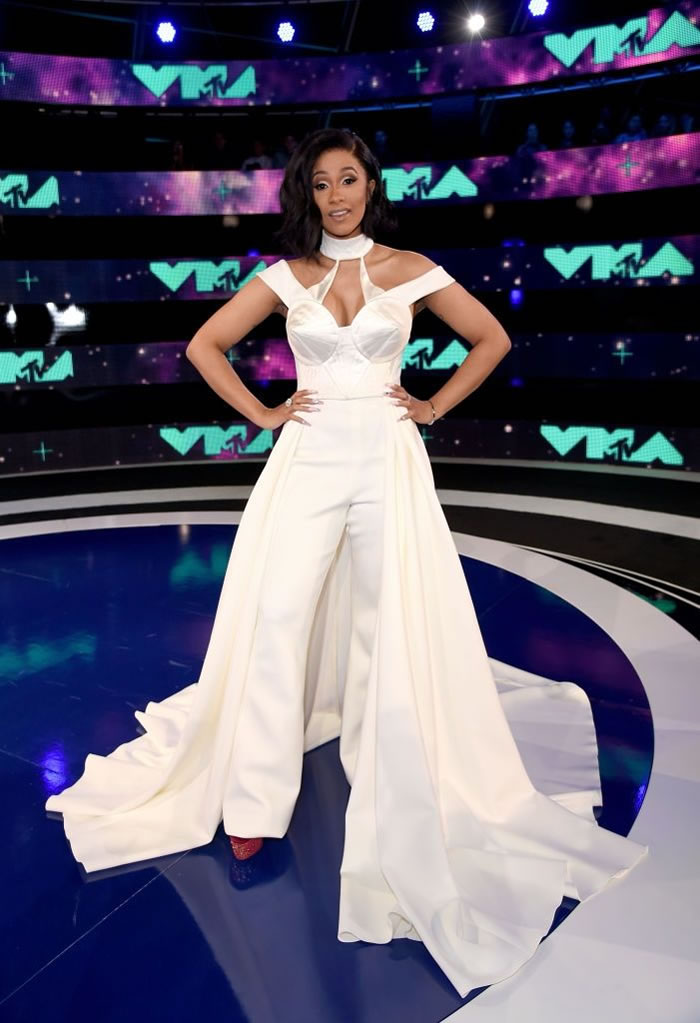 Trust Christian Siriano to figure out a way to give pants their own cape. But more than that, thank Christian Siriano for realizing that someone needed to try to revive Madonna's Iconic Pointy Bra, and that it should be Cardi B, and that it had to be at the VMAs.
6. Biggest Retread: Paris Jackson in Dior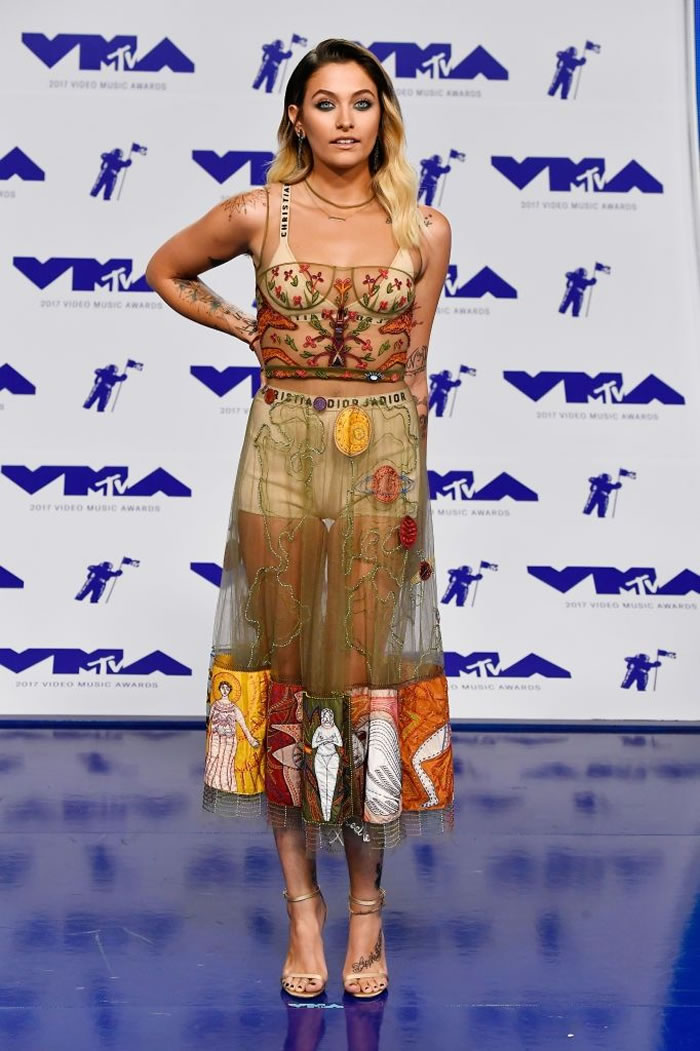 Paris is stunning — something about her recalls a young Cameron Diaz — and surely attending an event that so famously hands out an award named for her father is meaningful to her. So we're kinda bummed that she had to do it in a dress that's exactly like so many other Dior frocks we've seen over the last few years. Couldn't someone go the extra mile for her on tonight of all nights?
7. Most Scientifically Remarkable: Heidi Klum in Dundas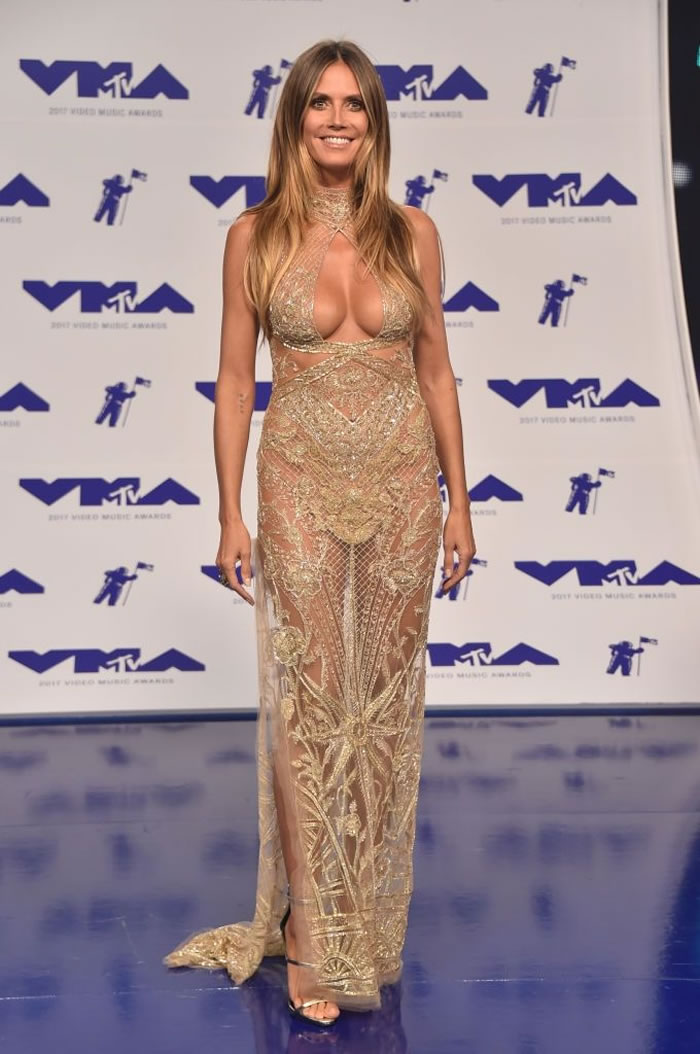 Hopefully whoever invented this fabric has a patent for it. Because we have never seen so little material appear to juggle, hoist, and generally support mammarial cargo that snugly. It is… quite a feat of engineering, at least?
8. Biggest Technical Difficulty: Vanessa Hudgens in Yanina Couture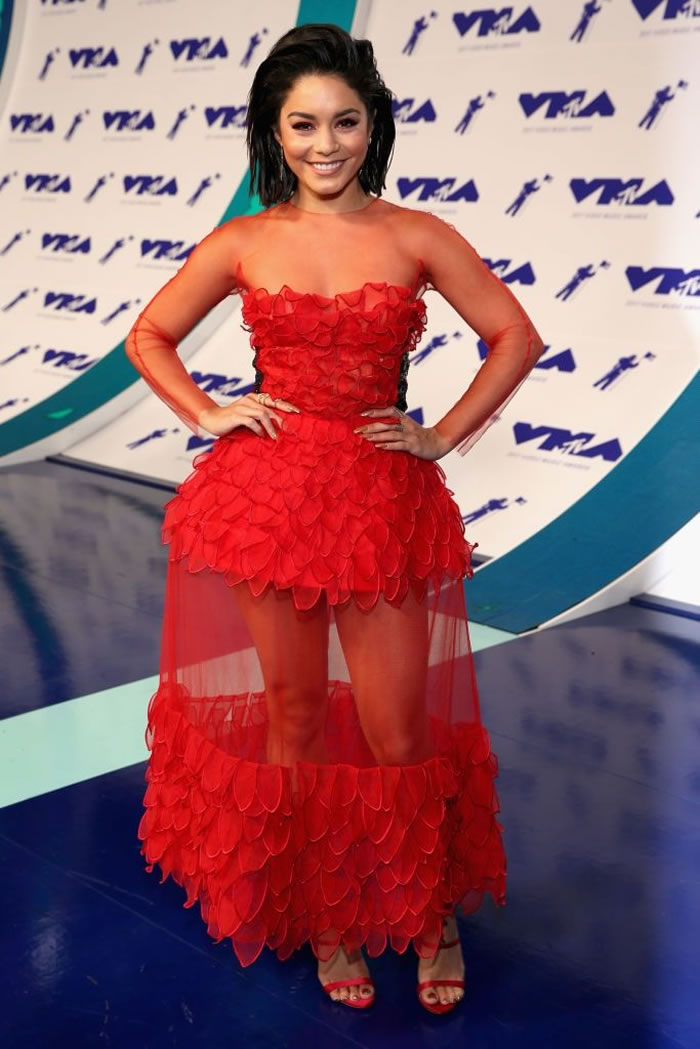 Hang on, y'all: Vanessa's hem is still waiting for the elevator to take it back up to her top half.
9. Most Surprisingly Chic: Katy Perry in Stephane Rolland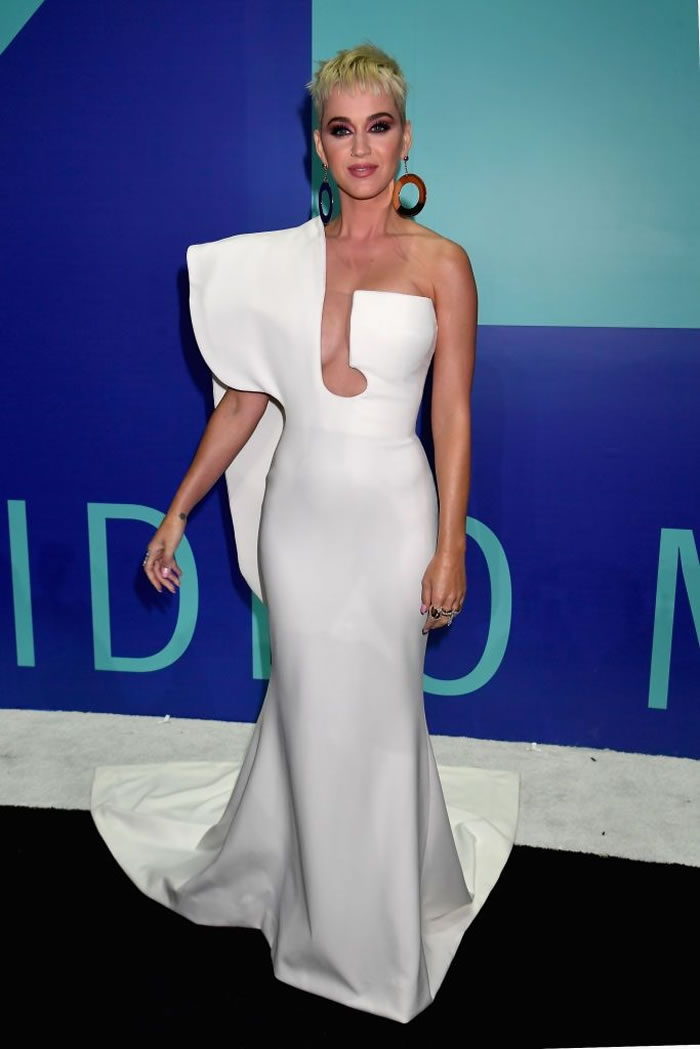 We have seen Katy in some crazy looks at the VMAs in years past, so forgive us if we held our breath on Sunday night, especially considering the biggest PR surge leading up to the show was about Katy's biggest rival, Taylor Swift. Those ingredients could have combined for total sartorial disaster, but instead she popped up in this crisp, sophisticated, understated (for her) number. It's a little sculptural, a little futuristic, and a lot good.
10. Most Envy-Inspiring: Millie Bobby Brown in Rodarte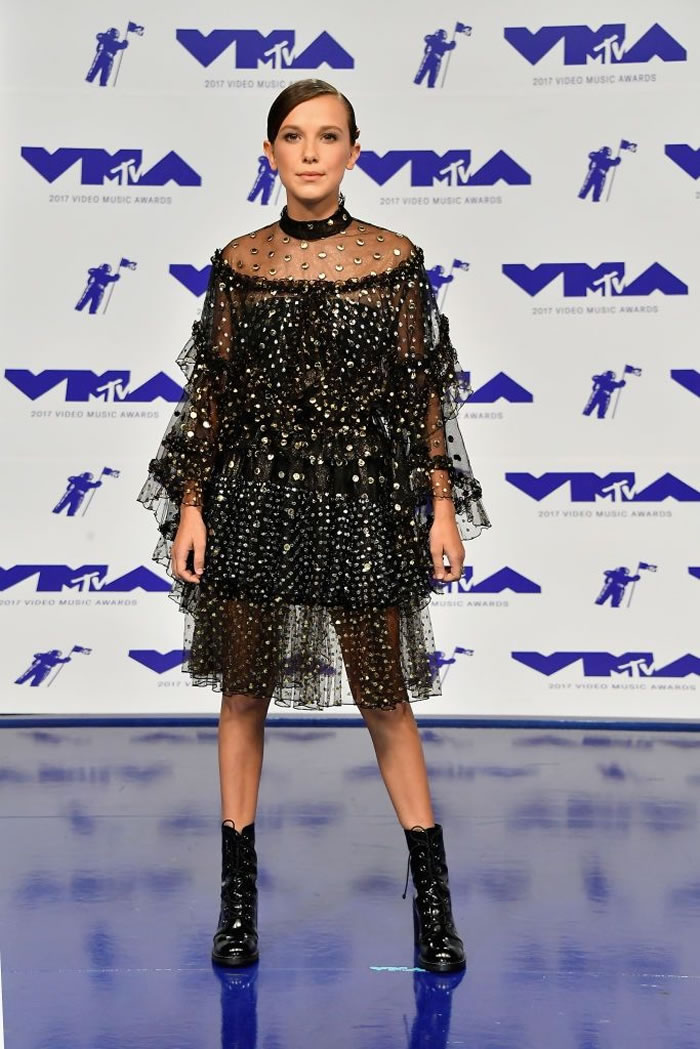 In case you were wondering, this is what it feels like when you realize that a 13-year-old girl is WAY more stylish than you are.
11. Most Likely to Fit in on Themyscira: Hailee Steinfeld in Atelier Versace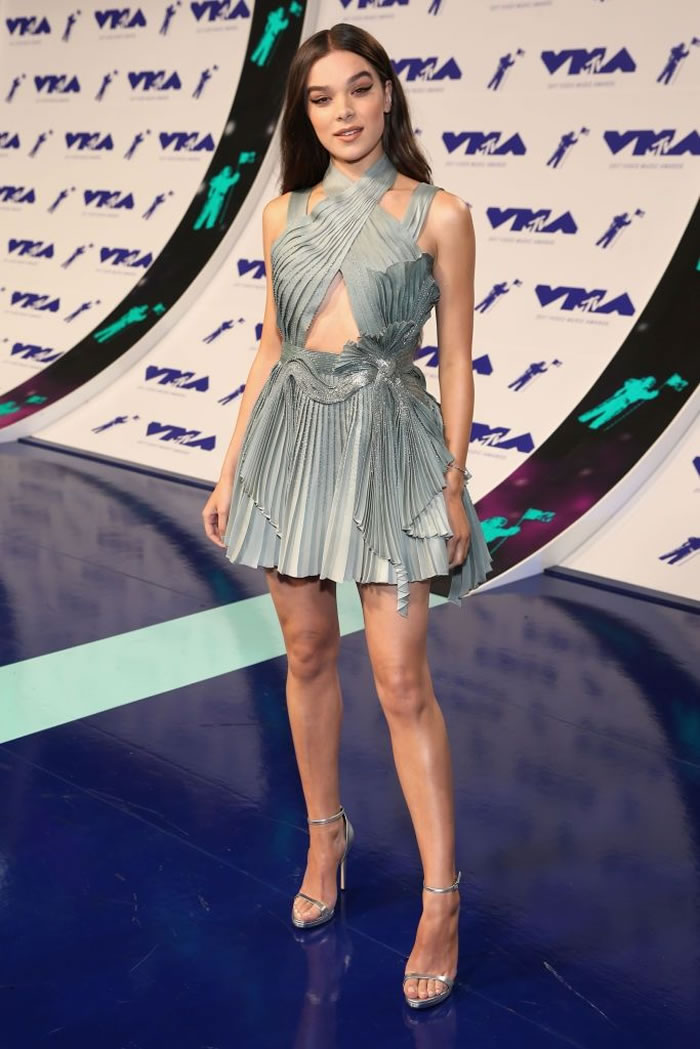 This whole look is Amazonian Teen Goes To Prom, and we're here for it. Does Wonder Woman have a little sister? Because someone should call Hailee's agent.
12. Biggest Identity Crisis: Amber Rose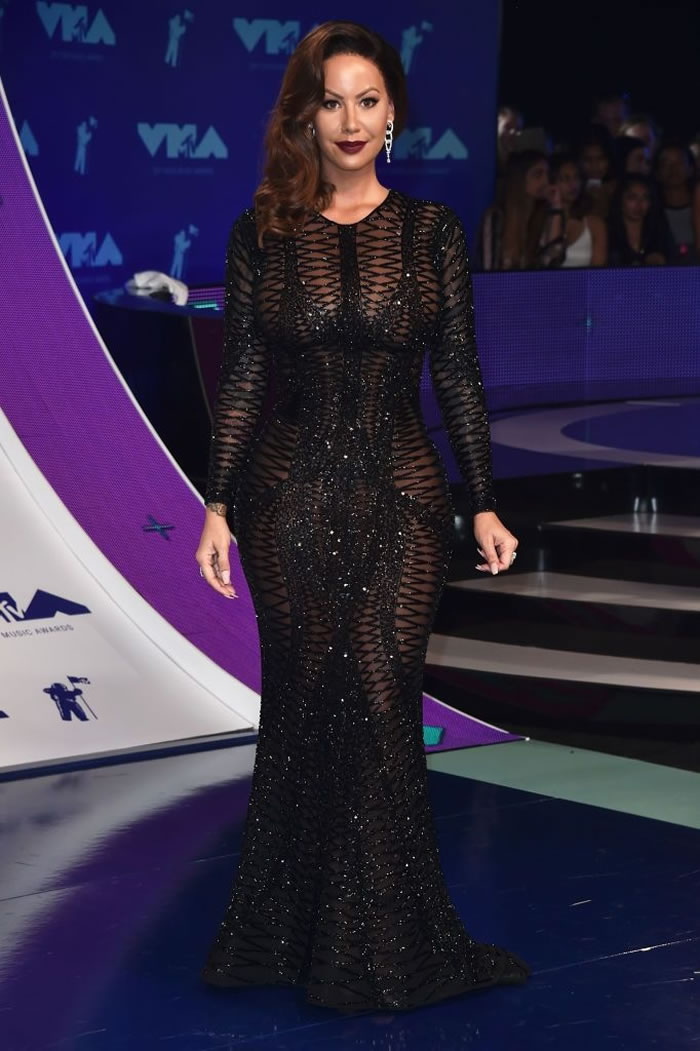 Had we not been told who this was, we might've guessed… well, any number of other people first. We are way in favor of playing around with wigs, but this just made us realize how supremely flattering Amber's signature buzz cut is on her, and we miss it. Bring it back next time, Amber. You don't need to look like a Kim Kardashian remix when you're so stunning on your own.
13. Most Inconveniently Timed Experiment: Kesha in Monsoori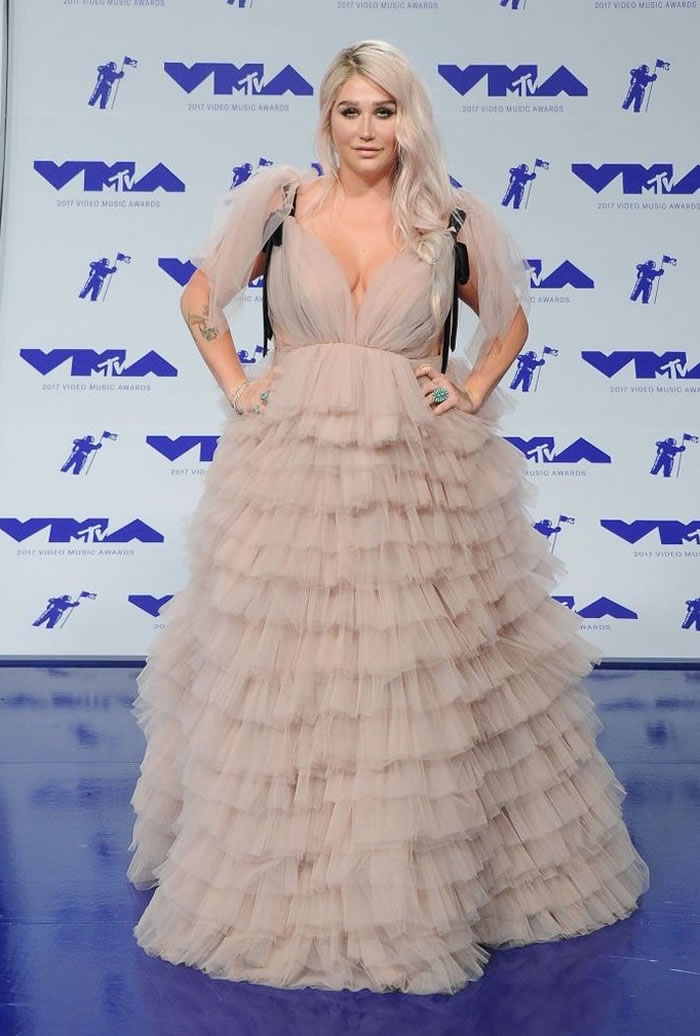 This dress had an uphill road the moment Lorde arrived, because hers is the better take on a poofy princess gown. We so badly want to start here by chopping off the shoulder wisps to see if it looks less like an '80s prom dress that way. Overall, though, we cannot think of anyone we're rooting harder for right now than Kesha, whose new songs are dynamite and whose resilience matters more than any misplaced ruffles. You're killing it where it counts, Kesha. Keep slaying.