As the ELLE Style Awards 2016 gets under way, we're talking to Bella Hadid in the ELLE Studio. Talking about all her most recent runway moments, she told us that she's getting increasingly concerned about her 'resting bitch face.'
Looking at shots of herself on the runway she said: 'I'm like, don't have such a blank stare on your face.' 'I've got resting bitch face so I'm trying to think about happy thoughts now when I model,' she continued.
'I'm trying not to look like I'm about to murder someone,' she finished.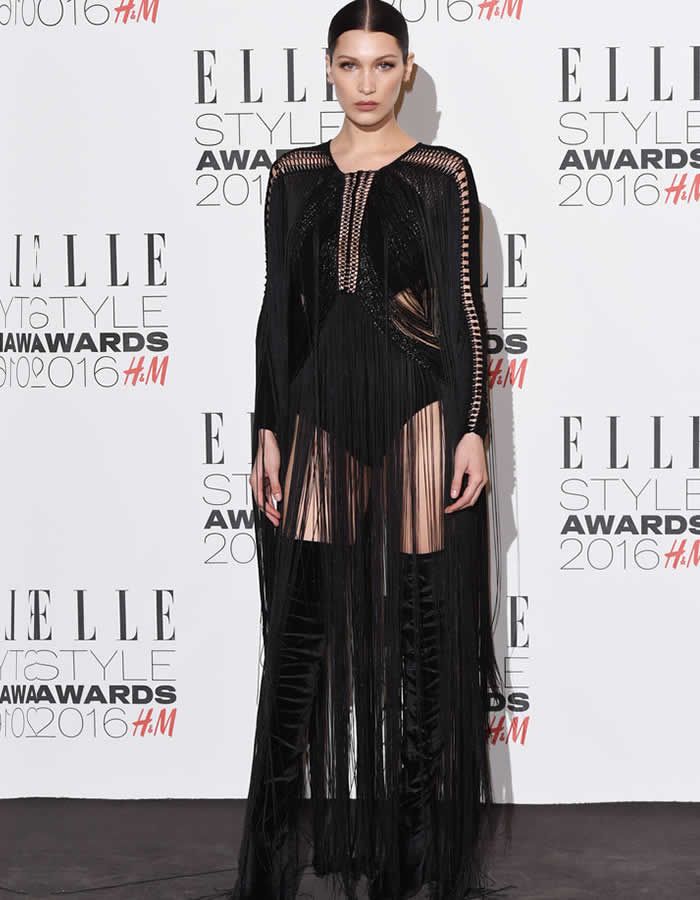 Wearing a beautiful Julien Macdonald tasselled dress and Altuzzara boots, she said she was worried about turning around in case her bottom might be on show.
The stunning sister of Gigi Hadid was out and about without her current beau The Weeknd, but we have high hopes he'll turn up for the after party.